2022 OPEN STUDIO REGISTRATION
Jump to Application | Jump to Payment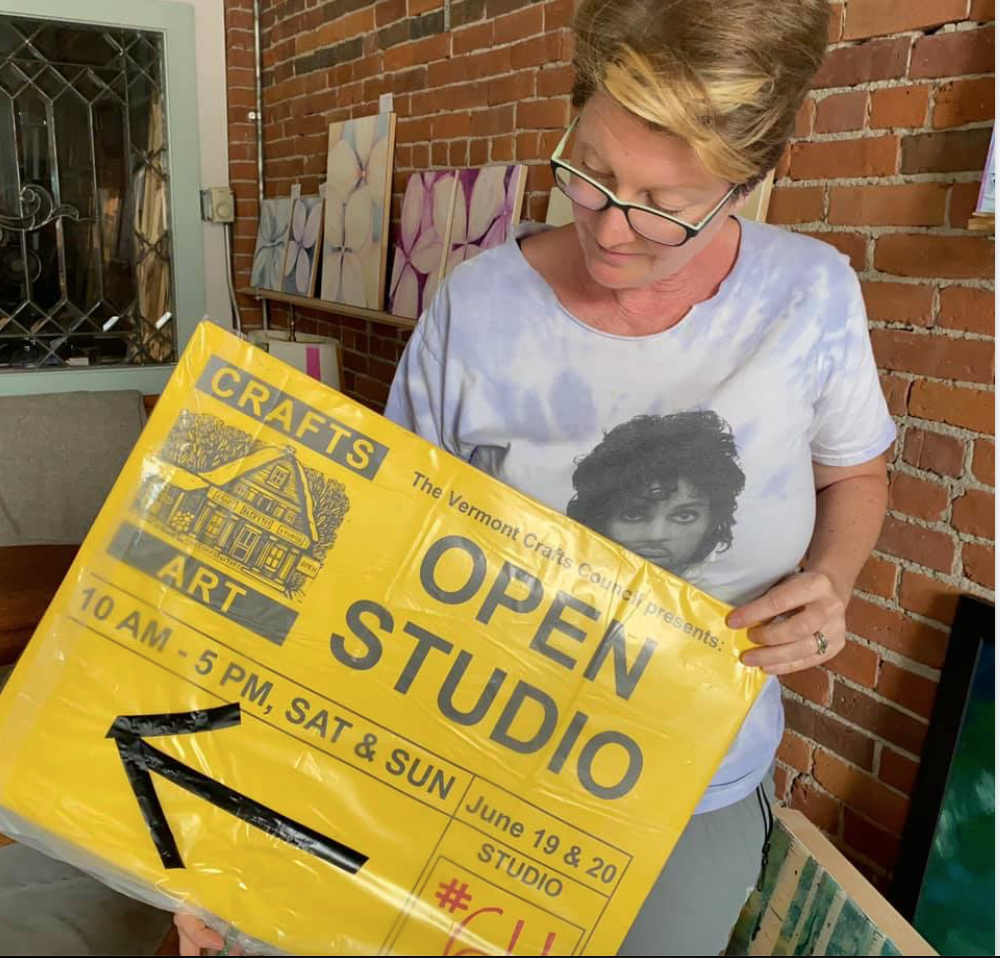 Image: Katie O'Rourke in her Montpelier studio.
2022 Spring Open Studio Weekend – May 28 & 29. Our 30th Spring Open Studio,
2022 Fall Open Studio Weekend – October 1 & 2.
Who Can Register – You must answer YES to both the descriptors below,
I am a Vermont visual artist, artisan, maker,   gallery, or an art center.
I am a current member of the Vermont Crafts Council. (Become a member here.)
You must agree to the following:
Be present in the studio for the entire designated time 10 – 5 each day.
Follow Covid-19 safety guidelines regarding masks, sanitizing, and social distancing.
Distribute promotional materials including maps, posters and signs
Complete the registration form below with online payment.
Or download the pdf and mail with payment.
Fees – $130 or ($65 for Guest)
By Registering and paying, you are agreeing to the following:
a. I am (or will become) a Vermont Crafts Council member.
b. In order to be a "guest" your host site must be registered for Open Studio. 
c. As a participant, you are responsible for getting Open Studio maps, posters and signs from someone in your area or from a distribution site, though we try to organize this for local groups. You may also pay to have materials shipped to you.
By registering for Open Studio Weekend, you are agreeing to the above 3 conditions.
Open Studio Weekend Registration Form
Plastic Yellow Signs (paper signs no charge)
Ad in Map Booklet (Design Included)