2022 OPEN STUDIO REGISTRATION
Jump to Application | Jump to Payment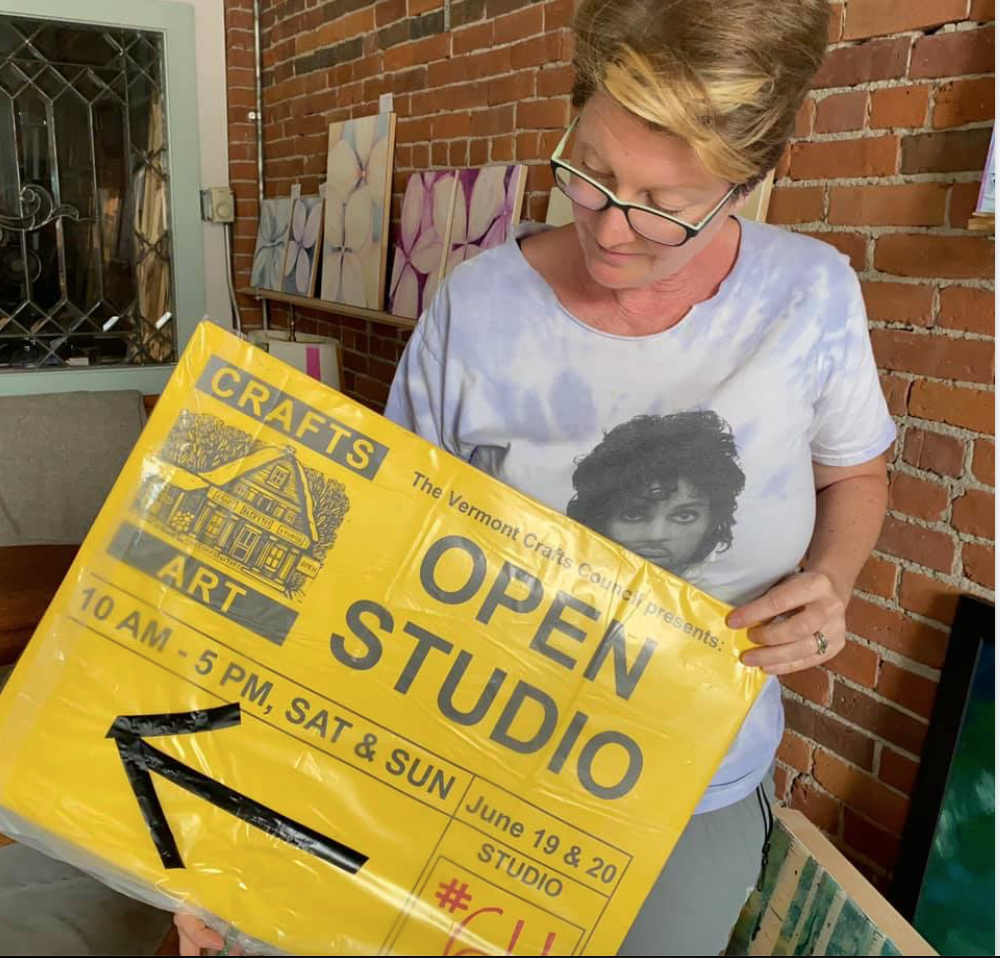 Image: Katie O'Rourke in her Montpelier studio.
Welcome to the
registration process

for Vermont Open Studio Weekends!

If you are new to this event, please read the "Open Studio Promotion" page, to get an idea of what we do to promote the event and what you get for your fees. Not sure if Open Studio is a good fit, go to this page: Is Open Studio Right for Me? Making a successful Open Studio event is an active partnership between artists and the VCC board and staff.
2022 Fall Open Studio Weekend – October 1 & 2.
NOTE: The Fall 2022 Open Studio booklet has gone to press but you can still register for the event. Contact us for details.
If you are a Vermont visual artist, artisan, gallery, or an art center (galleries must show a majority of VT art),
And a current member of the Vermont Crafts Council. (Become a member here.),
And agree to the expectations below,
Complete the 1. Open Studio registration form below with 2. online payment.
Two ways to take part in Open Studio:
A. $130. Your site is your studio, an art center or gallery showing mostly Vermont artist's work.
B. $65. During Open Studio, you will be at another artist's studio or an art center or gallery. This studio or art site must also be registered for Open Studio and must be a member of the Vermont Crafts Council.
By registering and paying, you are agreeing to the following:
I will be present in the studio for the entire designated time 10 – 5 each day.
I will distribute promotional materials including tour booklets, posters and signs.  I will arrange to get these materials from someone in my area, the office or by having them shipped to me ($35).
Important artist support and information will be sent at least weekly via email and I will READ these emails in order to maximize the success of my Open Studio event..
Open Studio Weekend Registration Form
Plastic Yellow Signs (paper signs no charge)
Ad in Map Booklet (Design Included)