ANNUAL MEMBERSHIP IS OPEN to individuals, businesses, galleries, and organizations that maintain residence in Vermont and are visual arts oriented. At this time we are not accepting food, cosmetics, candles and personal care products. The annual member fee is $75. Our membership year ends 12 months from when you pay your fees.
Membership benefits
You get a web page with an image and contact information including links to social media accounts, on this website.
You can register for our Vermont Open Studio Weekends – only for members!
Take part in the Spring Arts Marketing Conference – a $65 value.

Access to workshops and professional opportunities including technology trainings.
2nd Member Listing Option: Add a second listing for an additional $20.
Two Crafts/Arts businesses, same address.
Crafts/Arts business with separate gallery listing. 
Image: Silene Declucies of Dirt Floor Studios.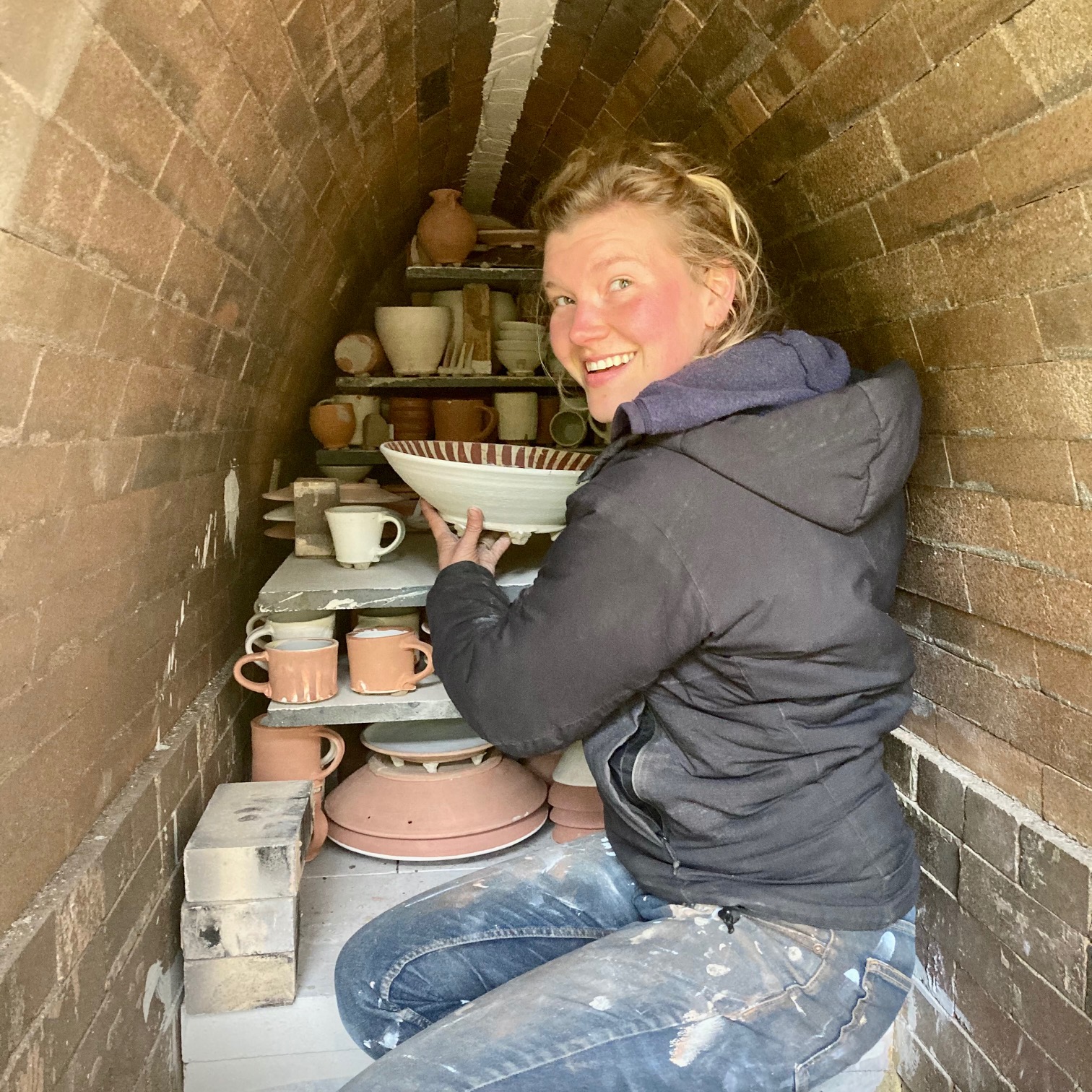 WHO USES OUR WEBSITE?
People seeking artists – Gallery owners, Curators, Collectors, Fans
To find out about our members and explore the visual arts community including  small galleries and art centers.
To get Open Studio maps and directions.
To find a specific artist.
To find a product or to place a special order.
To take a class or workshop.
Vermont Artists
To find options for selling their work.
To find social media marketing and technology training.
To find other artists for networking purposes.
To register and pay for our programs.
WHAT'S ON YOUR MEMBER PAGE?
Your member page has the following:
Your business name, maker name, address, phone, links to your e-mail, and website and social media (optional).
Send us email with a picture that has a horizontal orientation, about 800 x 600 pixels. (pictures are required before we can create your member page).
Visual artists – Your page will be on the media category that you choose.
Teaching artists – Your page will also show up on the teaching artist page.
Galleries  –  Your page will be posted on the Gallery category page.
SIX IMAGES OPTION
Show More of Your Work – Six Image Enhanced Page – $100 Additional charge. Six images and 100 words of text appear on your member page wherever it is found on the website, including on our Open Studio page when it is active. Clicking on any smaller image will open an array of the larger images.
The fee above is an annual fee.
Your page can be updated at any time by emailing changes to us.