32. Muffy K G Art – Muffy Kashkin Grollier. Needle felted paintings, small gifts, felting demonstrations. muffykg.com.
33. Mud Puppy Pottery – Andy Snyder. Pottery demonstrations, exhibits and sales. mudpuppypottery.net.
34. Karen Deets Stained Glass. Panels, jewelry, supplies, mobiles, garden art. karendeets.com.
35. Merwin Gallery – Tom Merwin. Oils on canvas, sumi ink drawings. merwingallery.com.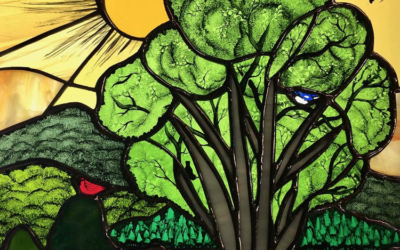 Karen Deets Stained Glass Stained Glass, Custom Painted and Fused Fall Open Studio Map #34 Karen Deets has been working with stained glass for over...
read more