2. Essex, Jericho, Underhill
4. WITHDRAWN – Nancy Chapman Art.Paintings, abstract watercolor, and oils. nancychapmanart.com.
5. Gerald K. Stoner– Gerry Stoner. Whimsical, graceful, welded steel sculpture. geraldkstoner.com.
6. Rend'l Pottery– Irene Lederer LaCroix. Raku and saggar-fired, pottery, sculpture and tiles. rendlpottery.com.
7. Sugar House Jewelry– Erin Cohen. Fine silver and gold jewelry. sugarhousevt.art.
8. Dianne Shullenberger. Fabric collage, colored pencil, sculpture. dianneshullenberger.com.
9. Wild Mountain Crafters– Laura Kerson. Handmade functional pottery, mugs, bowls, ceramics. etsy.com/shop/WildMountainCrafters.
10. Emile A. Gruppe Gallery. Serving as headquarters for state maps and exhibits of local area artists. emilegruppegallery.com.
10. Gretchen Alexander Art.Fine Art Painting, Illustration. gretchenalexanderart.com.
11. WITHDRAWN Julie Y Baker Albright.Realistic classical oil paintings, prints. julieybakeralbright.com.
12. ArtHound Gallery. Vermont artists, original art and craft works. arthoundgalleryvt.com.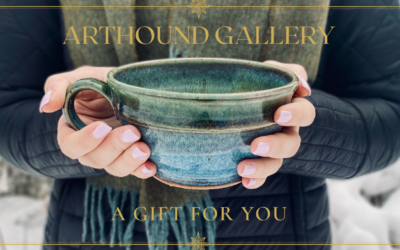 ArtHound Gallery Vermont Art, Originals, Photography Fall Open Studio Map #12 With over 300 Vermont Artists and curated VT Products to choose from,...
read more