12. Bellows Falls, Springfield, Ludlow, Weathersfield
56. Ornaglyphology – Mindy Fisher. Colorful gouache paintings. mindyfisher.com.
57. River Artisans Cooperative. Pottery, quilts, wood, jewelry. riverartisanscooperative.com.
57. Ubeadquitous – Thomasin Alyxander. Beaded and mixed media jewelry. vermontcrafts.com/ubeadquitous.
58. Richard Cofrancesco Photography. Color and black and white photos printed on metal.
59. Gallery at the VAULT – Vermont State Craft Center. Craft and fine arts in historic 1907 bank, exceptional artisans. galleryvault.org.
60. Robert O'Brien Watercolors. Watercolor paintings and prints. robertjobrien.com.
61. Form and Function Pottery – Jane Wojick.  Functional and sculptural stoneware. janewojick.com.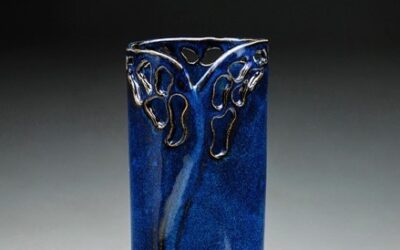 Form and Function Pottery Functional and Sculptural Stoneware My main focus is on functional pieces which are meant to be used every day. When given...