AA. Dancing Ear Design – Jill Listzwan. Jewelry, 3D small canvases, paintings.
28. Caleb Kenna Photography – Caleb Kenna. Vermont photography, images, prints, notecards. calebkenna.com.
29. The Brandon Artists Guild. Cooperative gallery for Vermont artists and artisans. brandonartistsguild.org.
30. Joan Curtis. Mixed-media sculpture and painting.
31. Vermont Gallery of Folk Art – Warren Kimble, Robin Kent, Medana Gabbard. vtfolkartgallery.com.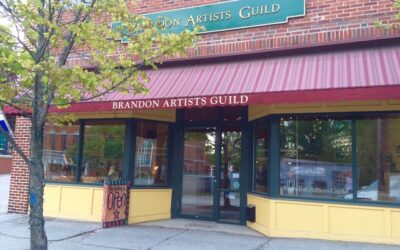 Brandon Artists Guild Visual Artists Non-profit Gallery Fall Open Studio Map #29 Phone: (802) 247-4956 Address: 7 Center St, Brandon, VT, 05733...
read more