17. Elmore, Hardwick, Johnson
134. Phase Three Glass Works – Ken Haggett. Custom stained glass art work. phase3glassworks.com.
135. Positive Purls – Kate Latz. Felted accessories, pet portraits and laptop cases. etsy.com/shop/positivepurls.
136. Dirt Floor Studios – Justin Sutera and Silene Declucies. Pottery, studio, wood kiln, basketry. dirtfloorstudios.com.
137. Ruby Charuby Weavings – Ruby Leslie. Handwoven scarves. rubyleslie.com.
137. Ken Leslie. Artist's books and paintings. kenleslie.net.
138. Lucian Avery Blacksmith – Lucian Avery. Axes, garden trowels, hinges, hooks, candlesticks. lucianaveryblacksmith.com.
138, Woodcrafting Wagon – Alex
Forbes.
Mobile woodcarving, craft wagon, demonstrations. vermontcrafts.com/wood-crafting-wagon.
139. Vermont Glass Workshop – Harry and Wendy Besett. Functional and decorative handblown glass. vtglass.com.
140. Alexandra Bottinelli. Collage paintings, assemblages with found wood. alexandrabottinelli.blogspot.com.
141. Kathy Stark. Abstract contemporary paintings, pattern and color. kathy-stark.com.
141. Marie LaPre Grabon. Fabric Art, painting, hooked rug wall hangings. marielapregrabon.com.
142. Wind's Edge Studio & Happy Dog Hand Dyed – Marion Philipsen Seasholtz. Quilts, pillows, hand dyed clothing, banners, windsocks. windsedgestudio.com.
143. Seasholtz Glass Design – Matt Seasholtz. Blown glass bowls, vases, weights. windsedgestudio.com.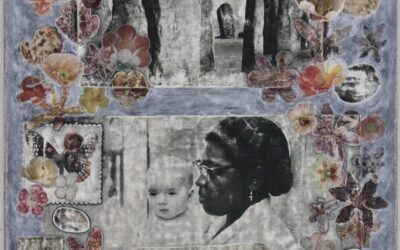 Alexandra Bottinelli Collage, Assemblage, Color Field Paintings Map # 140 For 30 years+ I have been making art from found objects (2 &...
read more