5. Bristol Middlebury Loop
24. Robert Compton Pottery. Handthrown functional and decorative pottery. robertcomptonpottery.com.
24. Chris Homer. Handwoven scarves and shawls. robertcomptonpottery.com.
25. Art on Main. Artist cooperative gallery, works in many media.
26. Trillium Art & Beyond – Yinglei Zhang.Chinese painting and calligraphy, ceramic, stone and woodwork.
27. Mike Mayone Fine Art – Mike Mayone. Paintings, prints, note cards, realism, lessons. Mikemayone.com.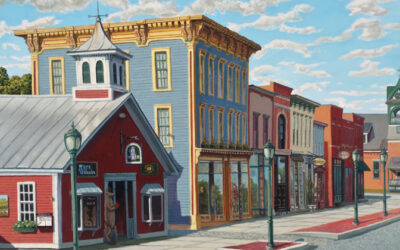 Art on Main Non-profit Gallery Showing 65+ Vermont Artists Fall Open Studio Map #25 Art on Main is a non-profit gallery representing juried Vermont...
read more