9. White River to Randolph Loop
Participating artists and galleries are listed alphabetically. Look for the Map # in the text below each listing.
61. Katie Roberts Studio. Eco-conscious nature-inspired oil paintings. katiejroberts.com.
Focus Vermont LLC. Loren Fisher, Ron Lake, and Bob Wagner. Photographs of Vermont and New England, landscapes. focusvermont.com. 
Collective – the Art of Craft. Metal, clay, fiber, wood, glass. collective-theartofcraft.com.
Willowbank Studios – Carole McNamee. Book arts, boxes, fine art.carolemcnamee.com. 
Day Breaks Glass Studio. Dayna Sabatino. Stained glass and mosaics, workshops, gallery, commissions. daybreaksglassvt.com.
ART, etc. – Artisan crafts, art, local gallery. artetcvt.com.
67. White River Craft Center – Kimball House. Photography, weaving, woodworking. whiterivercraftcenter.org.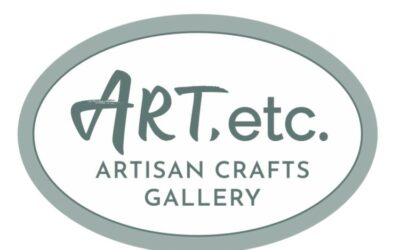 ART, etc. Artisan Crafts, Local Gallery We bring stunning artisan crafts and unique artworks into your life, one piece at a time. Vermont...