46. Cindy Wagner. Pastels, oil paintings, landscapes, still lifes. cindywagnerartist.com.
47. Otherweis Limited – Dick and Nancy Weis. Encaustics, painting, collage, drawing. otherweis.com.
48. Rising Meadow Pottery – Nicholas Seidner. Gallery, kilns, studio, seconds, pizza! risingmeadowpottery.com.
49. Twin Elms Studio – Hallie Monroe. Vitreous painted stained glass. twinelmsglass.com.
50 – 54 on Castleton to Rutland area loop.
55. Maya Zelkin Pottery – Maya Zelkin. Functional, woodfired, stoneware and porcelain pottery. vermontcrafts.com/maya-zelkin-pottery.
56.
Beaujedar Tudzarov. Landscape painting. vermontcrafts.com/beaujedar-tudzarov.
57. Nature's Turn, LLC – Gerry Martin. Wood turned bowls and vessels. vermontcrafts.com/natures-turn.
58. The Potter Stone – David Stone. Burnished, carved, stoneware, earthenware pottery. thepotterstone.com.
59. Braided in Vermont  – Lois Johnstone and Kathy Detko. Braided rugs and chair pads. vermontcrafts.com/braided-in-vermont.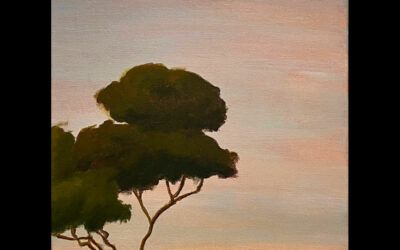 Beaujedar Tudzarov Landscape Painting Map # 56 My aim is not to replicate reality, but to distill it down, capturing the essence rather than its...