15. Waterbury & Montpelier Area
119. The Mud Studio – Michael Sullivan. A lively community pottery studio showing the work of 20 potters. themudstudio.com.
120. Jeremy Ayers Pottery – Also work by
Jane LeGard Ernstof and Mikaela Engert
. Functional, patterned, modern, stoneware, pottery. jeremyayerspottery.com.
121. Marianne Mullen Art. Paintings, abstract, mixed media.
mariannemullen.com.
122. Center for Arts and Learning – Hats, painting, rock sculpture, artists. cal-vt.org.
123.  The Lyna Lou Line – Lyna Lou Nordstrom. Monotypes, collographs, silkscreen, fabric art.
124. Sarah Smith Art & Design – Cards, watercolors, drawings, prints, oils. salgsmith.com.
125. May Day Studio – Kelly McMahon. Quirky paper goods, letterpress, bookbinding. maydaystudio.com.
126. Blue Roof Designs – Elissa Campbell. Handbound books, journals, artist's books. blueroofdesigns.com.
127. Susan Bull Riley. Classical paintings, oils and watercolors, of botanicals, birds, and landscapes. susanbullriley.com.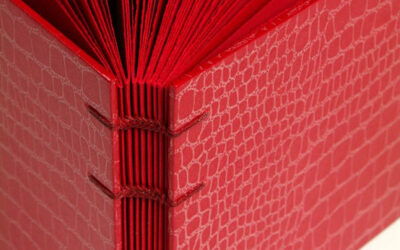 Blue Roof Designs -  Elissa Campbell Bookbinding and Paper Arts Map # 126 I hand-bind journals, photo albums, and guest books using...
read more