18. Meinhardt Design Inc – Jean Meinhardt. Hand-thrown porcelain pottery, micro-crystalline glazes. meinhardtdesign.com.
19. Northern Exposure Photography – Fine Art Landscape Prints/Canvases. northernexposurevt.net.
20. Huntington Valley Arts. Fiber arts, weaving, shibori, knitwear. huntingtonvalleyarts.org.
21. Deborah Goudreau. Pottery, sculpture, planters, bird feeders, raku and pitfired works. deborahgoudreau.com.
22. Yellowwood Design Farm – Kristen Neilson. Prints, pillows, tea towels, cards, and other home accessories. yellowwooddesignfarm.com.
23. Jessica Scriver Studio – Jessica Scriver. Satellite, map and biomorphic explorations.
24. Ginny Joyner. Antique farmhouse gallery. Classes too! ginnyjoynerstudio.com.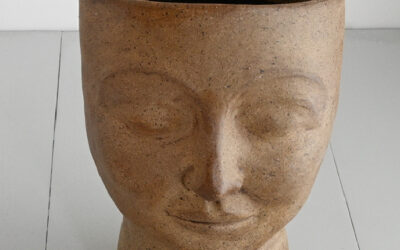 Deborah Goudreau Functional Pottery, Sculpture, Garden Map # 21 Deborah enjoys making pottery that...
read more