13. Bridgewater, Woodstock & Quechee
62. Birren Kirby – Anne Birren Kirby. Watercolor, acrylic, oil paintings. birrenkirby.com.
63. Katie Roberts Studio. Eco-conscious nature-inspired oil paintings. katiejroberts.com.
64. Todd Reuben – Gold-plating, sculptures, stainless steel techniques. vermontcrafts.com/todd-reuben.
65. Collective – the Art of Craft. Metal, clay, fiber, wood, glass. collective-theartofcraft.com.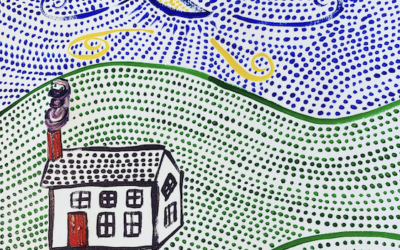 Birren Kirby - Anne Birren Kirby Watercolor, Acrylic, Oil Paintings Anne has two directions of styles. Contemporary abstract and folk art. Somewhat...